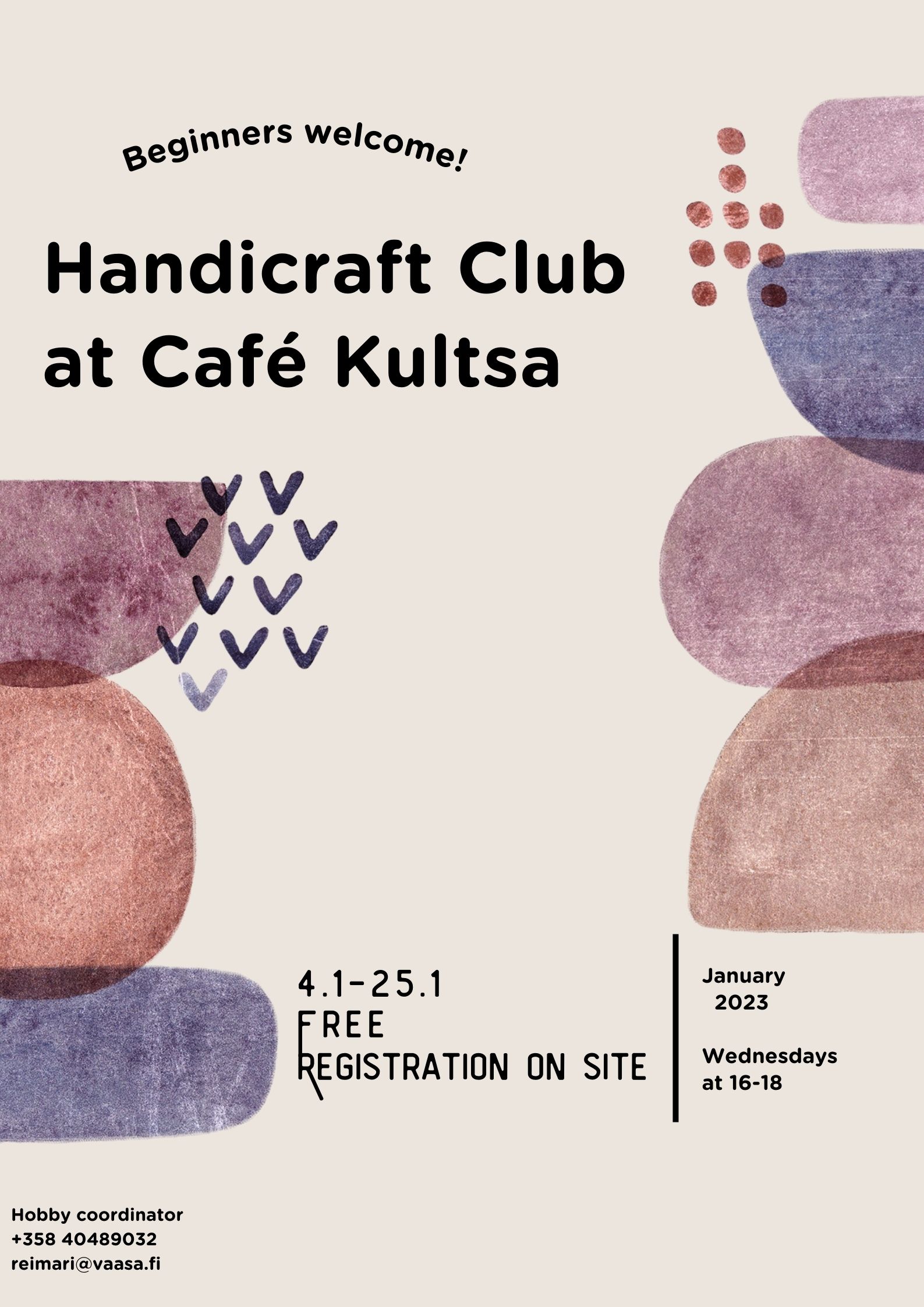 For all young people interested in crafts!
You can come weekly or occasionally, stay for the entire club time or as you wish. We provide threads and tools, but we recommend bringing your own supplies if you want to continue the work at home, you can also bring your own handmade crafts. There are two instructors in the club who help in making various crafts as best they can.
The club meets in the youth cafe Cafe Kultsa, where it is possible to buy inexpensive food and/or drink. Everyone who is interested is welcome to participate, you can also come hang out, chat and be inspired!
In January, on Wednesdays from 16:00 to 18:00 Cafe Kultsa, Raastuvankatu 30, 2nd floor
18.1. from 16:00 to 18:00 Guided Macrame workshop
Macrame is an old and versatile knitting technique that can be used to make various handicrafts. At this club session, you will be guided to make and practice making simple macrame works.