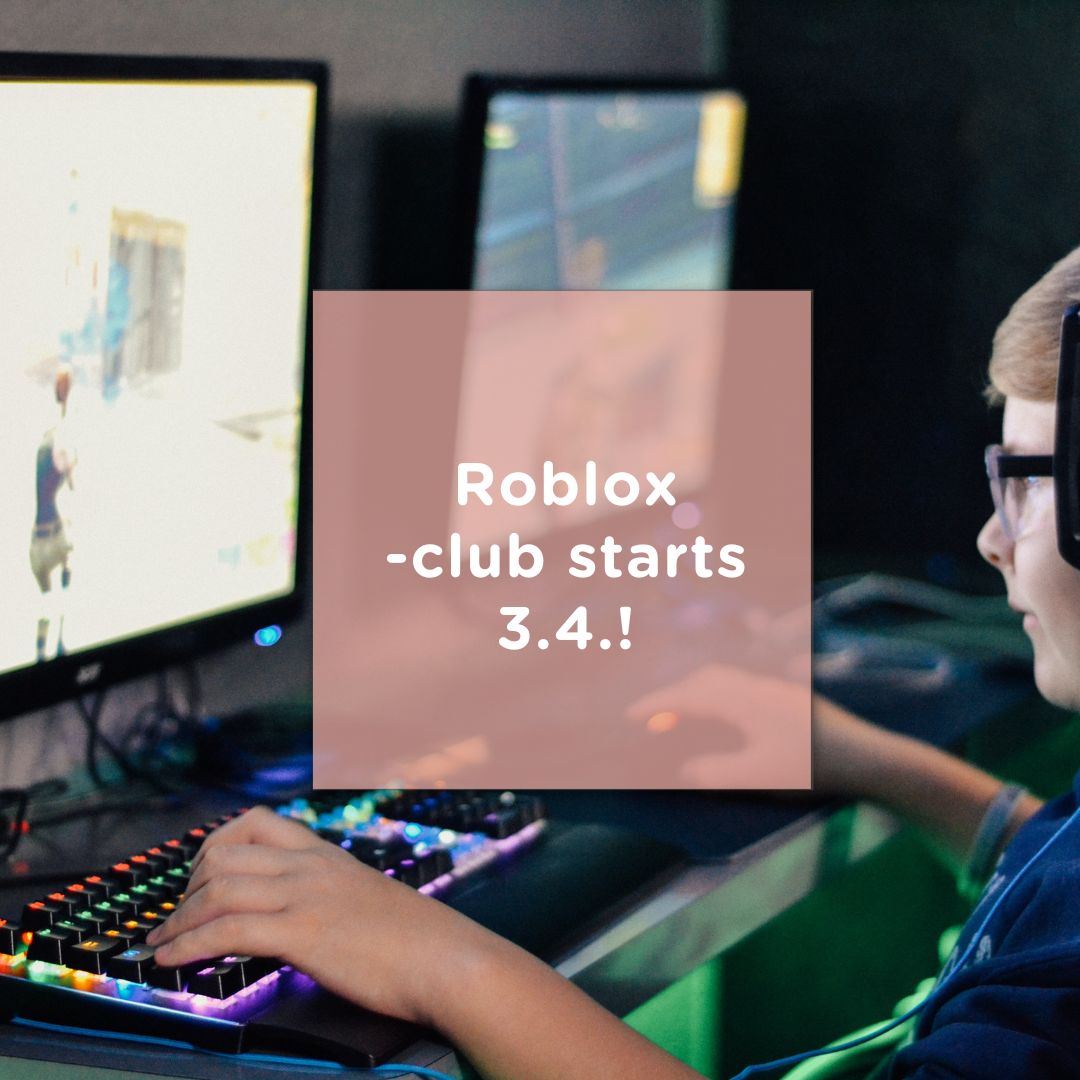 In the activity, you get to develop your game-making skills in a self-directed way, as well as peer support with other group members and instructors. Let's think and learn together what makes a game interesting and good and play Roblox games together. In the implementation of the club, the wishes of participants are taken into account.
To whom? For young people aged 13-25 who are interested in games and game development. You don't need to have previous skills. Places are filled in order of registration.
Where? Remotely on Discord.
When? Starting 3.4. on Mondays at 18-20.
What do you need to participate? A computer mouse makes it easier to play the game. In addition to Roblox, the participant must be using the Free Discord program, either downloaded to their phone or computer. Discord is used to communicate with fellow players and instructors.
The goals of the club: getting to know new friends, getting to know game development, having a nice free time, online behavior and learning together.
Welcome! Here you can join our Discord.